Pre-Purchase/Pre-Sale Inspection
Gain Valuable Information on one of the biggest purchases of your life time.
Determine any major defects - Roofs, Flashings, Vents, Gutters, Downspouts, Foundation, Attic, Basement, Crawl Space, Eaves, Siding & Soffits, Decks, Stoops, Porches, Property Grading-Drainage-Water Penetration
Determine if the Home Systems - Plumbing - Electrical - HVAC are fully operational. Plumbing (Interior Fixtures and Faucets), Water Heating System, Main Water - Shutoff & Pressure, Drains, Electrical Panels (Breakers & Fuses), Receptacles (GFCI), Service Line & Meter Box, Main Disconnect and Service Amperage. Heating and Cooling System Check - Controls, venting and Distribution. Garage Doors, Safety Sensors and Openers. Smoke and Carbon Monoxide Detectors.
Minimize any unpleasant surprises or significant Financial burdens later on.
Home inspections do not point out every small problem or defect (minor or cosmetic flaws) in a residential property. The home inspection should not be confused with an appraisal, municipal code inspection or a guarantee of any kind.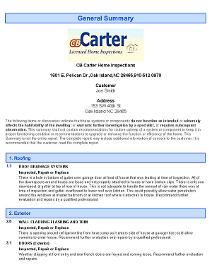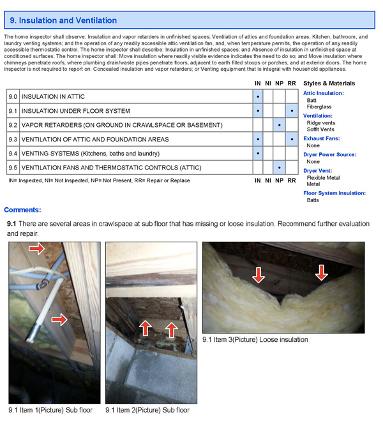 Click on Button Below to see Full sample Report
New Construction Walk-Through Inspection
Creating the "PUNCH LIST"
For a relatively small cost before you 'sign off' on your new dream home a professional inspection can provide you with:
Peace of Mind
Identifying problems so they can be corrected on a timely basis
Save on future 'unseen' repairs
11 Month Home Warranty Inspection
LAST CHANCE FOR CORRECTIONS BEFORE THE WARRANTY EXPIRES
If you have an inspection performed before the warranty is expired, the builder can repair any defects discovered by the inspection under the one-year warranty.